Technology & Tools
Overview
We offer much more then consulting services, SPV delivers top-rate solutions by combining our industry expertise, a complete range of consulting services, our own AuditProof™ methodology along with our tool set of leading technology products integrated together in order to ensure sustainable and cost-effective solutions to any of our client's GRC requirements.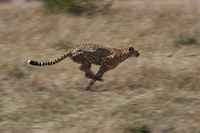 GRC programs can lead to competitive advantages and our experience with different software products ensures that the advantages are meaningful and long lasting.
Our approach differs from other consulting firms because we remain vendor agnostic. We are prepared to work with any solution that our customers have chosen. And we also have established agreements in place with a number of proven products in the market today.
Through our years of experience working with different tools, we are able to jump start your GRC project by taking either a leading role or supporting role in selecting and implementing the right tool for your business needs. Our consultants are well trained and experienced with leading software products: SAP R/3 and ECC 5.0, Virsa, and Security Weaver.
Other SPV Product Solutions:
SecLookOn - an access control system for internet applications or operating systems solutions and commonly used software. SecLookOn can be bought as a customized application.
Our consultants have experience with many different software products including:
SAP, Approva, PWC, Security Weaver, Winshuttle, InfoSecure and others